LET'S TAKE IT BACK
Hot N Juicy Shrimp LDN was founded in 2019 in East London by Samantha Pascal and Jusnah Gadi, with the idea of bringing authentic Southern American flavours to the UK. 
We put all our imagination, passion and enthusiasm into our little house of flavours and experiences. Our menu is the perfect treasure hunt for seafood lovers and a beautiful place of discovery for those testing the seafood waters. 
We have the freshest seafood delivered daily, with snow crab from Norway, Lobster tails from the Caribbean, King Prawns from Ecuador and King Crab from Canadian waters. We bring you only the freshest. The home of Seafood boils in London served in steamer bags to lock in the flavours while they sink in even deeper.​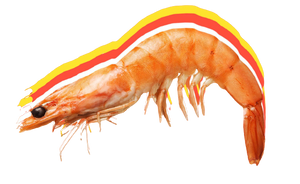 FROM OCEAN TO FIRST TASTE
We pride ourselves on serving the freshest, tastiest seafood whilst combining with the most flavoursome sauces.